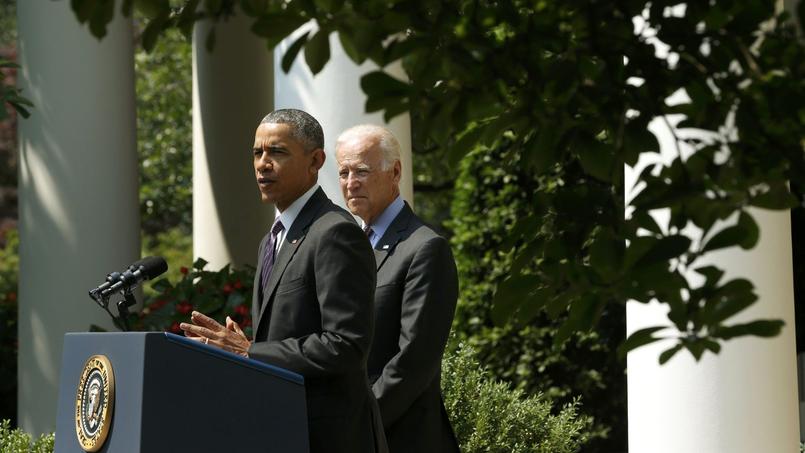 Much was made of the way between the two neighbors, cold since the 1960s remained to achieve this reconciliation by reopening embassies. US President now wants the lifting of the embargo
For the US president is "a historic step". From the gardens of the White House, Barack Obama recently formalized the restoration of diplomatic relations between the US and Cuba. A decision that will result in the next reopening of embassies in both countries. This is the logical conclusion of a global process begun last December, to end a legacy of the Cold War. In May, a significant step had been taken when Washington withdrew the communist island from the black list of states sponsoring terrorism.
The restoration of relations was formalized by an exchange of letters between the respective Heads of State. This Wednesday, in Havana, a US diplomat handed the Cuban Ministry of Foreign Affairs a letter to President Obama Raul Castro. In the letter, including the US President confirmed the date of July 20 for a joint re-opening of two embassies.
54 years without contact
Raul Castro sent the same type of letter to Obama . He read part on Cuban television: "I am pleased to address you to confirm that the Republic of Cuba has decided to restore diplomatic relations with the United States and to open diplomatic missions in our countries, "he wrote to his US counterpart.
Relations between Cuba and the United States was suspended for 54 years. After the overthrow of the Batista dictatorship in 1959, the climate had deteriorated rapidly on both sides of the Florida Straits, to the suspension of all contacts. In April 1961 the United States attempted to overthrow Fidel Castro by landing in the Bay of Pigs. In vain. The following year, President John F. Kennedy imposed an embargo on economic and financial transactions between the two countries.
Next step, the embargo
If diplomatic relations are now officially restored after the announcement of Barack Obama, the US embargo, he is still in place. President Obama on Thursday urged Congress to work for its lifting, "Americans and Cubans are ready to move forward. I think it is time for Congress to do the same. I called on Congress to take steps to lift the embargo that prevents Americans from traveling or doing business with Cuba. "But the two assemblies being under Republican control, the outcome of the process is still uncertain.
The appointment of ambassadors will improve relations between the two countries, but "normalization is another issue," already warned Cuban President Raul Castro.
Share and Enjoy